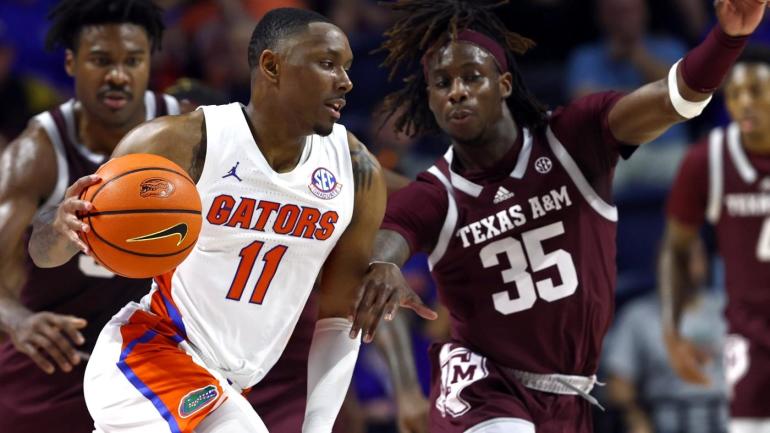 USATSI
Wednesday night's Texas A&M vs. Florida men's basketball game was temporarily postponed after the Aggies manager left the team's jersey at the hotel, prompting a penalty for the game officially considered an administrative technical foul. The Aggies went on to win the game 66-63.
According to the Associated Press, Texas A&M realized they had forgotten their game jerseys shortly after the final warm-up and the team rushed to the hotel to retrieve them, delaying the start of the game by several minutes. The Aggies were penalized for mistakes before the opening chip as Florida made free throws with a 1–0 lead before play began.
Aggies head coach Buzz Williams covered the student manager by taking responsibility for the mistake.
"I forgot my jersey in my hotel room," Williams said. "I was the manager, so that's probably the right thing to say. If that had happened, my head coach would have stuck up for me. I don't want my jersey wrinkled, so they don't want my jersey to wrinkle." I hang them up in my room…and forgot to put them on the bus.
"This is my fault and it will never happen again."
The Aggies were able to control Wednesday's game once they regained their jerseys, leading Florida by as many as 11 points and rallying after the Gators tied the game on 63 for the win. It was Texas A&M's first win in his six-game trip to Gainesville and gave Buzz his Williams his 500th career win as a head coach.