Rincon/UHS Wins TUSD Boys' Soccer Tournament

By Andy Morales, AZPreps365, Jan 7, 2023
---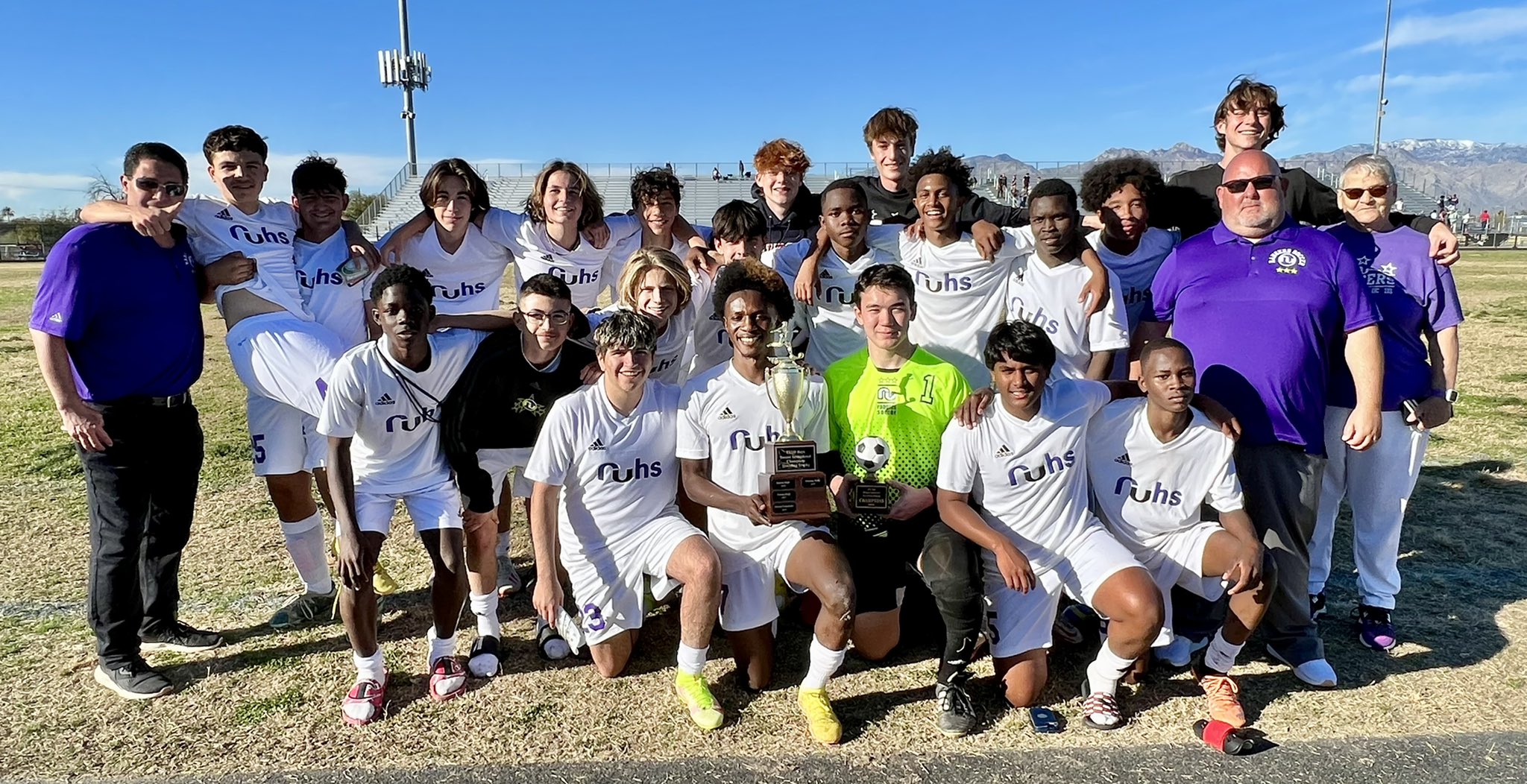 (Andy Morales/AZPreps365)
Rincon/University won the TUSD Boys' Soccer Invitational championship last week 2-0-1. The championship game was played Saturday afternoon at Palo Verde High School. Rangers defeated Flowing Wells in the final, where he scored the winning goal in the 52nd minute, with Nahum Devello.
Rincon/UHS has a 2-1 record in Power Ranking matches for the year, and the first set of AIA rankings will be released on Tuesday. Flowing Wells is 3-2 in ranked matches, and Caballeros will host the Rincon/UHS regular season match on Monday night.
Ranger senior striker Voltaire Tillakenbey leads the 6A conference with 14 goals in the season. Flowing his Wells senior forward, he had 10 goals that year and had multiple scoring chances on Saturday, as did Tillakenbey.
Catalina beat Tankverde in the third-place match earlier in the day, with Leonardo Samchok scoring in the 18th minute and Samuel Ndahiliwe scoring in the 51st minute.