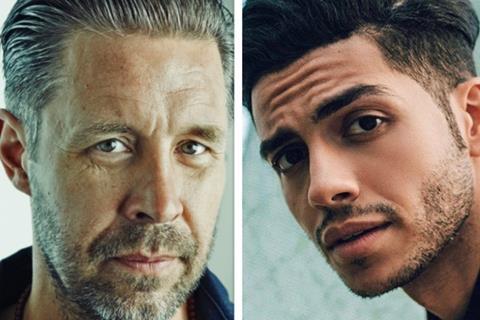 Paddy Considine Mena Massoud to star in sports drama Giant Based on the true rags-to-riches story of Prince Nazeem "Naz" Hamed, a British-Yemeni fighter from AGC Studios, Tea Shop Productions and White Star Productions.
Rowan Atare (The Rise, Gangs of London) is writing and directing the production, which is executive produced by Balboa Productions' Sylvester Stallone and Braden Aftergood.
Giant From humble beginnings in Sheffield, spotted by boxing trainer Brendan Ingle, against the backdrop of rampant Islamophobia and racism in Britain in the 1980s and 1990s, Hamed's journey to featherweight world champion draw life
Considine recently announced that HBO's dragon house and in his credo Peaky Blinders and Tyrannosaurus. Massoud credits include: Aladdin and prime video Jack Ryan.
Tea Shop's Mark Lane and White Star's Kevin Sampson are producing with Stuart Ford, Chairman and CEO of AGC Studios.
Athale said, "I've wanted this film to come out for years. The story of legendary boxing trainer Brendan Ingle's tumultuous relationship with his apprentice 'Prince' Nazeem is both legendary and true." very cinematic. It's exciting, necessary, hilarious and heartbreaking, with the incomparable Paddy Considine and Mena Massoud and the support of the one and only Sylvester Stallone and his Balboa production team. It's a dream come true to get this and make this movie."
CAA and Independent Talent Group brokered the Considine deal with Myman, Greenspan, Fox, Rosenberg, Mobasser, Younger & Light, Gersh, Derek Kroeger of Massoud for LINK Entertainment, along with AGC Studios SVP, Legal and Business Relations, Anant Tamirisa .