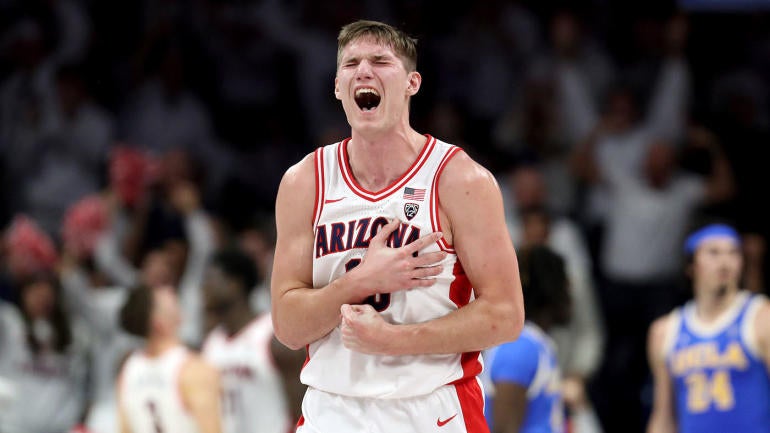 Getty Images
In early October, the Big 12 coaches held their annual preseason poll and named Kansas State as the 10th-ranked team in the conference. Note: The Big 12 will only consist of his 10 teams. But as we sit here in late January, first-year coach Jerome Tan and Kansas State proved to be at one extreme of the spectrum on the standings. It's not what I predicted.
After a stumble at TCU last week, the No. 13 Wildcats piled up at home this week with wins over No. 2 Kansas and Texas Tech to improve to 6-1 in Big 12 play and No. 1 in the regular season. won the seat of A title race in the toughest conference in college basketball. As Tan and Gang continue their rise to the top tier of the sport this week, they lead the weekly stats columns as one of three teams with A+ report cards.
The middle and bottom of this week's team report card are somewhere between the extremes. At the bottom are the usual teams, among them Georgetown and Texas Tech, but usually teachers' pets, with lots of surprise C's and D's for teams that pass brilliantly . (Looking at you, Houston. Falls as a 19.5-point favorite to Temple on Sunday Thank you. )
Let's dive into this week's report card. Note that the cycle runs Monday through Sunday.
College Basketball Results: This Week's Report Card