A return to the Premier League after the 2022 World Cup in Qatar has started with positive signs for Christian Pulisic, who has experienced difficult times at club level throughout 2022. By losing his place in the starting line-up with Chelsea. However, the situation seems to have taken a new turn, and Pulisic seems to be seeing the light in the dark.
In the two Premier League games the Blues have played, the USA has started up front.something that happened only twice before under Graham Potter.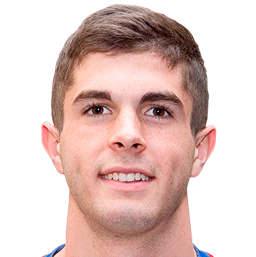 The Boxing Day match against Bournemouth was Christian Pulisic's first of two successive starts for Chelsea..
Graham Potter once again chose Pulisic for Chelsea's first game of 2023 this Sunday. He showed a great performance, contributing to the first goal of the London team. but, Chelsea failed to score all three points after a Serge Aurier goal in the 63rd minute against Nottingham Forest.
Christian Pulisic is becoming a fan favorite
After a draw with Nottingham Forest, "Captain America" was considered by many on social media to be the best player on the City Ground pitch.
Several users on Twitter noted that Pulisic was the most involved footballer with the best skills and chances created in 87 minutes. when he was on the pitch.