Michael McKenry After starring at Farragut High School in Knoxville, Michael was drafted by the Rockies in the 7th round as a catcher in 2006 from Middle Tennessee State University.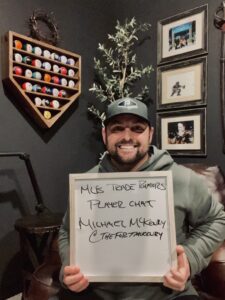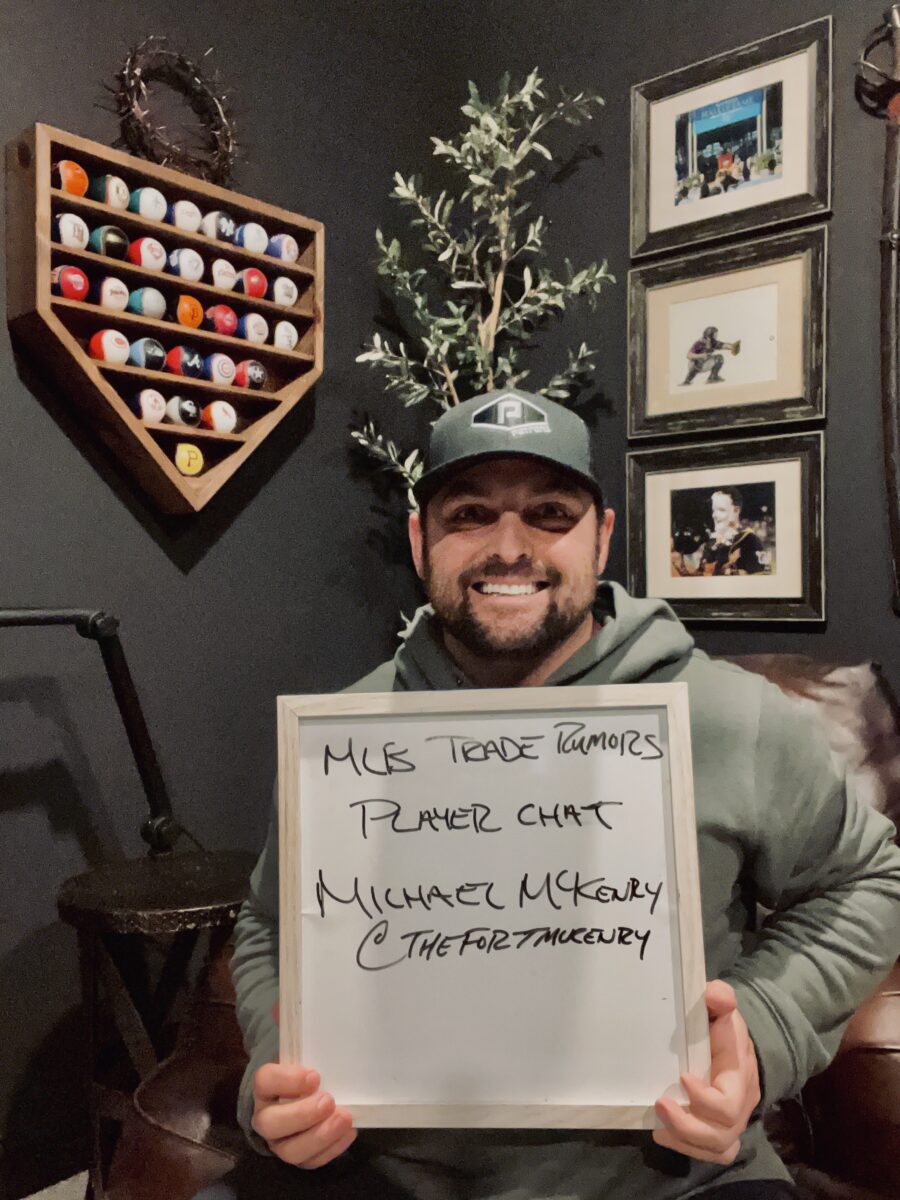 Four years later, McKenry made his MLB debut with the Rockies. Shortly thereafter, the Rockies traded him to the Red Sox for Daniel Turpen. The Red Sox converted McKenry to the Pirates a few months later.
As a 2011 rookie, McKenry paired with Ryan Dormitt to lead the Pirates in catch innings. The following year he split duties with Rod Barajas and worked behind Russell Martin in the 2013 Pirates.
McKenry had a two-home run game in 2013 that cost Reds Matt Latos and Jonathan Broxton in an April win at PNC Park. A few months later, McKenry returned to the Marlins at his park in a four-hit game. That Bucks his team won his 94th, ending his 20-year losing streak for the franchise, with a wildcard win in his game against Johnny Cueto and the Reds.
McKenry's 2013 season was cut short by a knee injury, and the Pirates did not bid him in December. In his 192 plate appearances that year, McKenry posted a robust .315/.398/.512 batting average. .
McKenry ended his MLB career with the Cardinals and stole his last MLB at-bat in 2016. He also spent time with Reds his Sox, Braves, Rangers, Brewers, and Rays organizations. McKenry's MLB career ended with over 2,000 innings pitched. He paired with some of the Pirates' standout pitchers such as Gerrit Cole, Francisco Liriano, Charlie Morton and AJ Burnett.
McKenry hit 29 home runs in 953 career at-bats, including shots from Johann Santana and Jonathan Papelbon. He also had the pleasure of hitting a walk-off homer in the bottom of the 11th inning off Maicol Guaipe of the Rockies Mariners in 2015. That same year, McKenry stole his only career stolen base from Derek Norris. Nicknamed "The Fort," this guy had his wRC+ at bat in 2012, an impressive 109, and in 2014, he had an impressive 140.
Now 37, Michael works as a pregame, postgame and color analyst for the Pirates, as well as a speaker, mentor and consultant. You can follow him on Twitter @theFortMcKenryMcKenry volunteered to chat with MLBTR readers today at 10am Central Time. Click here to join us!