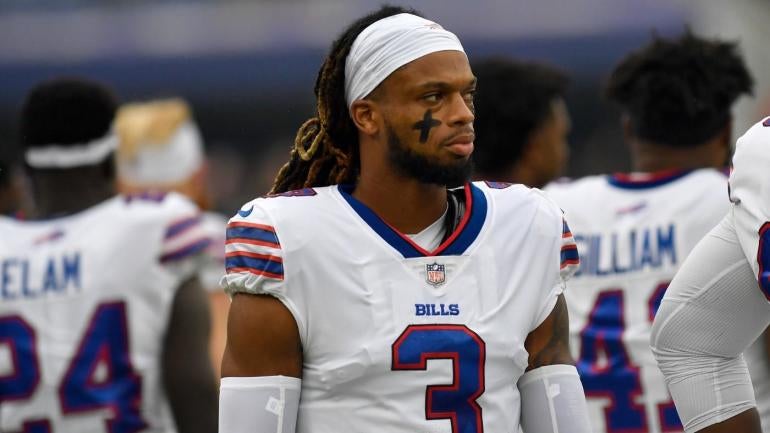 Getty Images
The first quarter of Monday night's game between the Bills and the Bengals was a terrifying scene. Bills safety Dumar Hamlin was injured after tackling Bengals wideout Tee Higgins with 5:58 left in the first quarter. Hamlin initially got to his feet after making the tackle, but soon fell to the ground.The league has officially postponed the game.
Hamlin was placed on a stretcher and CPR was administered on the field for several minutes on the way to the ambulance. He was given oxygen as he entered the ambulance and was taken to the University of Cincinnati Medical Center.
The game was temporarily suspended after coaches Sean McDermott and Zach Taylor spoke on the field. The NFL later decided to postpone until the evening, when play was to resume five minutes after Hamlin left the field, but the decision was made to suspend play.
Hamlin, 24, is in the middle of his second season with the Bills. He was named in the Bills' starting lineup after appearing in his 14 games as a rookie this season. Hamlin played for Pitt during his college days, recording 276 tackles and six interceptions.
We will provide more information as news about Hamlin comes in.