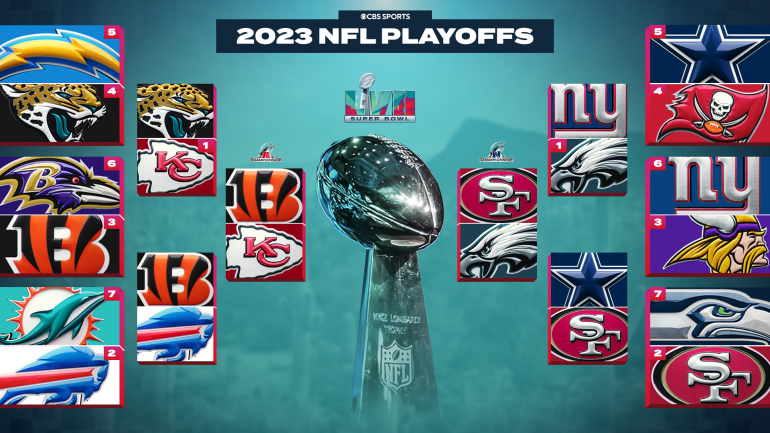 The NFL playoffs advance to the conference title game after the defending AFC champion Cincinnati Bengals rout the Buffalo Bills on the road on Sunday and the San Francisco 49ers hold off the Dallas Cowboys.
The divisional round of the 2023 NFL Playoffs kicked off on Saturday, with the Kansas City Chiefs and a limping Patrick Mahomes defeating the Jacksonville Jaguars 27-20 and the Philadelphia Eagles outright defeating the New York Giants 38-7.
After a week off, the top seeded teams from each conference entered the battle this weekend and both went ahead. The Chiefs, the AFC's top-seeded team for the past four years, will be in his AFC Championship Game for the fifth straight year. On the NFC side, the top-seeded Eagles will feature in the NFC title game for the first time since the 2017 season after a convincing victory over their rivals.
Two more teams are vying for a ticket to today's conference championship.
This year marks the fourth Super Bowl in Arizona and the first since the Patriots came together to defeat the Seahawks in Super Bowl XLIX.
Super Wildcard Weekend
Saturday, January 14th
(4) 49ers 41, (7) Seahawks 23
(4) Jaguars 31, (5) Chargers 30
Sunday, January 15th
(2) Bills 34, (7) Dolphins 31
(6) Giants 31, (3) Vikings 24
(3) Bengals 24, (6) Ravens 17
Monday 16th January
(5) Cowboys 31, (4) Buccaneers 14
division round
Saturday, January 21st
(1) Eagles 38, (6) Giants 7
(1) Chiefs 27, (4) Jaguars 20
Sunday, January 22nd
(2) 49ers 19, (5) Cowboys 12
(3) Bengals 27, (2) Bills 10
Championship Sunday
January 29th
NFC Championship
Eagles vs. 49ers, 3:05 PM ET (streaming on Fox, fuboTV)
AFC Championship
Chiefs v Bengals, 6:30 p.m. ET (streaming on CBS, Paramount+)
Super Bowl LVII
February 12th
AFC Champions vs. NFC Champions in Arizona, 6:30 PM ET (Fox, streaming on fuboTV)